THE BEGINNING
GIVI began with a passion for motorcycles. The founder, Giuseppe Visenzi, was a talented Italian racer, winning the silver medal in the 1969 World Championship. After retiring from racing, his passion for motorcycles drove him to focus on improving the riding experience for other motorcycle lovers. He believed that motorcycles could be used for much more than racing and began to create products to encourage people to interact with their bikes in new and exciting ways. Working from a small factory in Brescia, Italy, he invented the first motorcycle top case, the GIVI E34, in 1983, thereby revolutionizing travel on two wheels and launching the modern day motorcycle accessories business. Since then, GIVI has continued to use the latest materials and technologies to create new and innovative products, always keeping the same goal in mind: to provide motorcyclists worldwide with a safe and enjoyable riding experience.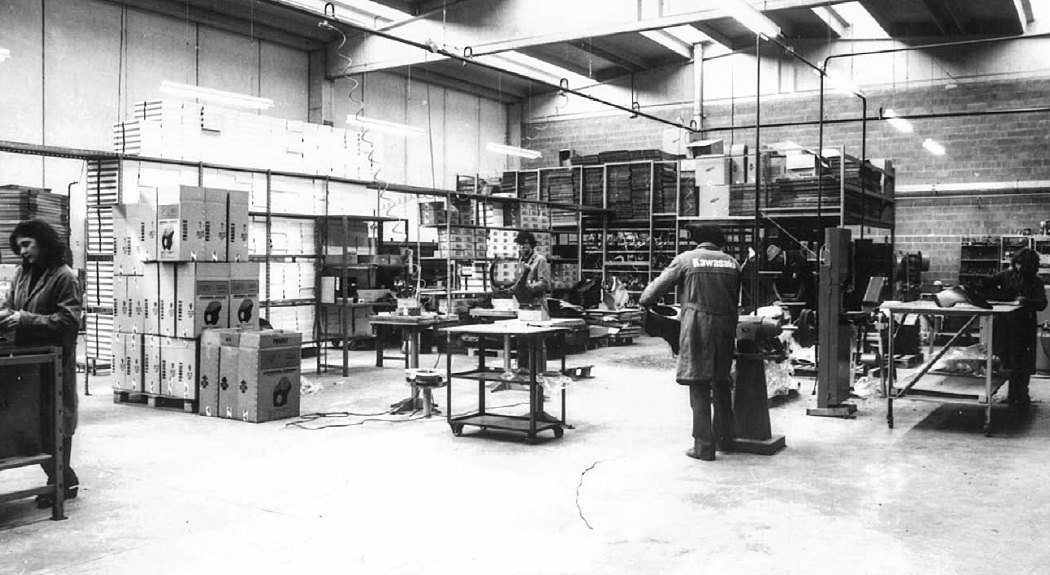 PRESENT DAY
Today, GIVI is a brand that requires no introduction, being both appreciated and recognized by motorcyclists throughout the world. From that first factory in Brescia, GIVI has expanded rapidly to have production centers on every major continent as well as a global distribution network that carries its products to motorcyclists all over the world. At the same time, the product catalogue has grown rapidly to include a wide range of hard cases, soft bags, windscreens, helmets and specific accessories that aim to meet motorcyclists' every need. From the very first top case to the current catalogue of more than 2000 items, you can find the same three core principles at the root of each product: innovative technology, high quality materials and Italian design. Despite the company's global expansion and vast international presence, Mr. Giuseppe Visenzi still personally manages all the activities from the headquarters in Brescia, Italy, and is still driven by the same determination and passion as that very first day.
MORE THAN 40 YEARS OF QUALITY AND INNOVATION
GIVI Italy
First factory in Brescia
1978
ENGINE GUARDS
Founder Giuseppe Visenzi designs and manufactures his first product: a pair of metal engine guards.
1980
TANK BAG
GIVI's first tank bag product is developed.
1983
MONOKEY E34
GIVI launches its first top case with the patented MONOKEY fixing system.
GIVI ITALY
Plastic injection moulding plant
1988
GIVI ITALY
Metal parts production plant
1990
MONOLOCK E20
GIVI reveals the first products to use the patented MONOLOCK fixing system.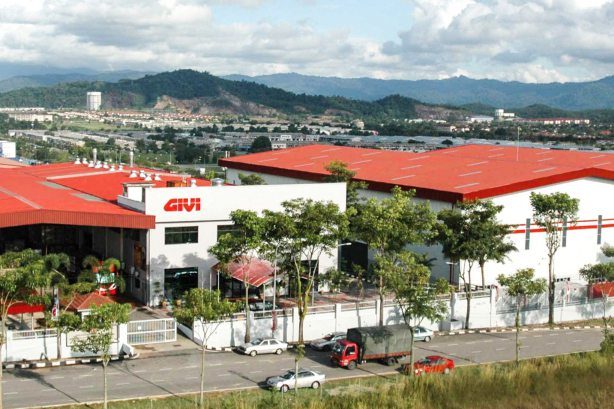 GIVI MALAYSIA
Production and logistics plant
1992
GIVI FRANCE
Distribution branch
1994
E360
GIVI develops its first product that can be mounted as either a top case or a side case.
GIVI USA EAST
Distribution branch
1996
GIVI IBERICA
Distribution branch
1999
E21
GIVI launches its first side case product.
GIVI DEUTSCHLAND
Distribution branch
2000
2002
10.1 JET HELMET
GIVI reveals its first helmet in the Head Protection System.
GIVI DO BRASIL
Production and logistic plant
2003
GIVI VIETNAM
Production and logistic plant
2005
H9000 HELMET
GIVI adds its first full face helmet to the HPS range.
2006
MONOKEY SIDE
GIVI launches its first side case with the patented MONOKEY SIDE fixing system.
GIVI USA WEST
Distribution branch
2008
X.01 FULL FACE HELMET
GIVI launches its first modular helmet, further expanding the HPS range.
2009
AIRFLOW
GIVI unveils the AIRFLOW adjustable windscreen system.
2009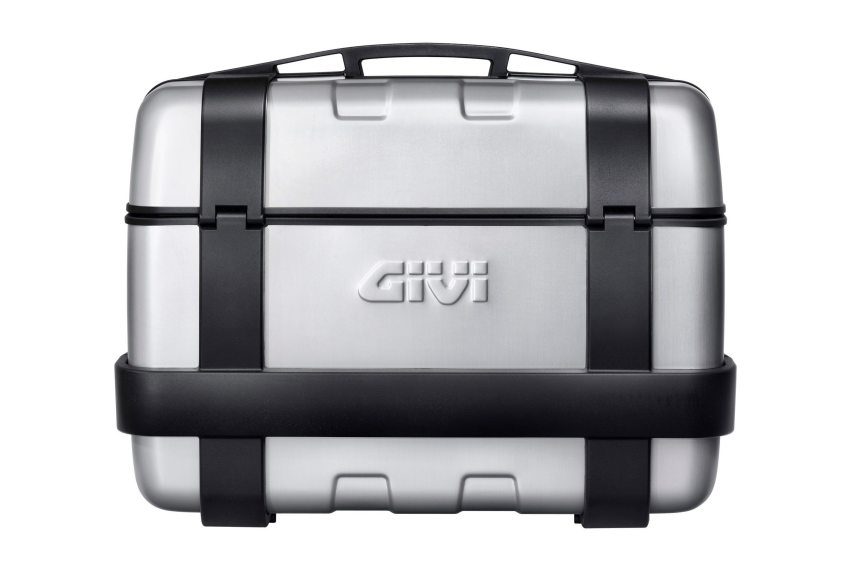 TREKKER
GIVI enters the aluminum case sector with the hybrid plastic- aluminum TREKKER range.
2013
TREKKER OUTBACK
GIVI releases a range of full aluminum cases: the beloved TREKKER OUTBACK series.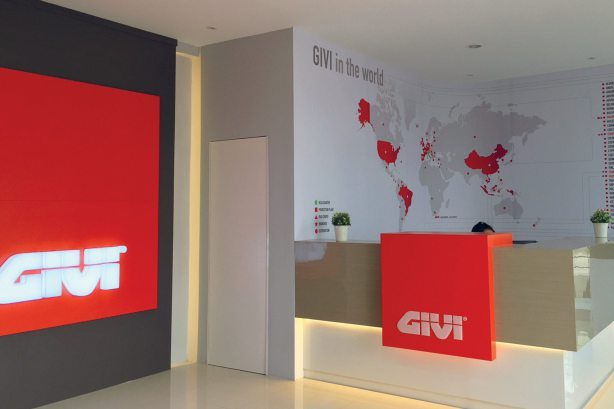 PT GIVI INDONESIA
Distribution branch
2015